It's been a long drought during this NBA lockout. Fans and players can breathe again though. Officials report that the lockout has ended and the first set of games will take place Dec. 25th 2011; what a great Christmas gift to NBA fans worldwide!
Jason "JT" Thompson shares a few words after the public is notified of the ending of the lockout. Interview by
Chantel Peterson
.
iS: First, Thank you very much for your time, I am very glad to hear the lock out is over, how do you feel about it?
JT: I mean it's like, even though we get paid to do other things, we really didn't have a job. It's a touchy subject, a tough situation; people got families to take care of. It has a lot of long term affects. It just seemed like the people millionaires, with all the money were tryna hold on to all the money but I'm excited to start back up.
iS: oh, OK that's really understandable. For the people who aren't familiar with the lockout, what was it about?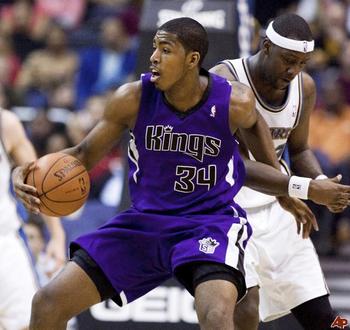 JT
: I can't say too much, basically what people know from the internet is all they are allowed to know. We received emails with updates and all that but we can't really tell.
iS: So, who won?!
JT: (chuckles) um, I think it was mutual. We thought we deserved a lot more but I mean it is what it is. I'm satisfied.
iS: I see, during the lockout, what did you do in your spare time?
JT
: I did some local things for my community, in Sacramento where I live:
Live Like JT
, we did stuff like educate and help kids in the community. We did a food drive; we got 8,000 meals to feed the needy.
iS: that's very impressive! How do you think the Kings are going to do this year?
JT: We have a lot of talent; if we could just work together we will be just fine.
iS: Who do you thin k the strongest teams are in your division?
JT: Over the years, by tradition, I don't know, the Lakers, the Mavs. our division is really strong, we have a lot of good teams, the Mavs won the championship last year so they're pretty good.
Special thanks to JT for the interview and Chantel for conducting it! Congrats to all the basketball fans out there!
Follow @jaszwhaley
Follow @iSocialite_