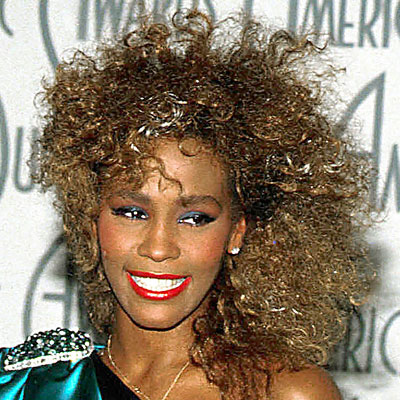 According to reports, Whitney Houston may have drowned in her Beverly Hills hotel bathtub.
The day after the legendary singer/superstar Whitney Houston was found dead in a Beverly Hills hotel room, details are beginning to emerge about what may have contributed to her sudden death.
While the cause of death remains a mystery, police told People Saturday night that "at this time, there's no obvious evidence of foul play." Beverly Hills Police Lieutenant Mark Rosen said Saturday "someone in her entourage found her unresponsive in her room. ... Our detectives are still in the room, and her body is still here as well. I can confirm that Whitney Houston was pronounced dead at 3:55 p.m. this afternoon at the Beverly Hilton Hotel. We received a call at 3:43 p.m. from hotel security and Beverly Hills Fire, and police responded minutes later."
Police note that an investigation is ongoing. TMZ reports that while no illegal drugs were in her hotel room, prescription drugs were found. Sources add that she may have drowned in the bathtub, where her body was reportedly discovered. Houston's body had been removed from the tub when authorities arrived, so an autopsy will have to be performed to determine the cause of her death.
TMZ added that she had reportedly been taking Xanax at the time. Houston had been spotted drinking the night before at a pre-Grammy party, and in combination with the prescription drug, it could have led to her falling asleep in the tub and drowning.
Bobbi Kristina, Houston's daughter with ex-husband Bobby Brown, was reportedly on the hotel premises when Houston died. According to TMZ, Bobbi got into an argument with police when she was denied access to see her mother's body. Houston's cousin, Dionne Warwick, also showed up, according to reports, and was also not allowed to see the superstar's body.
Still developing..
UPDATE:
The autopsy of
Whitney Houston
revealed she did have water in her lungs when she died. The
medical examiner
needs to determine exactly how much before they can rule whether she died as a result of drowning ...
Authorities believe
Houston
may have fallen asleep or lapsed into unconsciousness in the
bathtub
and drowned.
But according to sources, authorities cannot yet determine whether Houston died before she was submerged in the water or after. We're told there is still a possibility Houston was dead before she went under the water.
Toxicology results will be back in 4-6 weeks.
Click
here
to watch Whitney's entire funeral!
mtv.
tmz.
Follow @jaszwhaley
Follow @iSocialite_