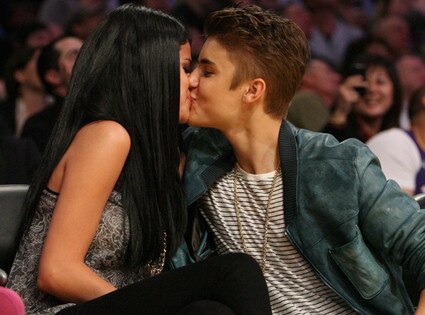 The celebrity relationship rumor mill has been spinning with news that teen celebrity couple, Justin Bieber & Selena Gomez are shopping for engagement rings.
Bieber's manager Scooter Braun told
Us Weekly
that the reports are "complete bulls---" and that the Biebs' entire management team found the rumor to be highly entertaining.
So how did this rumor get started? A gossip article in the
Chicago Sun-Times
claimed that "several people close to the superstar couple" told the paper that they're convinced an engagement announcement is in the very near future. The story went on to say that Bieber, 18, and Gomez, 19, were spotted at a couple major jewelry stores eyeing pricey diamond rings. Ohhh, really.
The sweethearts have been dating for nearly a year and, despite being celebrities and being in the public eye, they seem to be a normal teenage couple. I don't think they'll be getting married anytime soon.
Follow @jaszwhaley
Follow @iSocialite_