And the winner of the 75th Annual Struggle Games is...
KIMBERLY JONES
! The struggle is REAL. At this point she should be downright embarrassed! If you want to return to Pride Rock to take your rightful place as King this is not the way to go about it. Like for real,
WHO LEFT THE FRONT DOOR OPEN
?!? Clearly, the land of forgotten artists is missing two pertinent members.
Remy
and
Kim
gotta STOP. WhoTF is next?
Khia
?!? And this beef shit is childish. This is not East Coast vs. West Coast. This is no rumble in the Bronx. Niggas die that way. Prison done turned y'all into some damn fools and I'm not here for it. Where can I even begin to address this
TRAVESTY
of a waste of my gahtdamn time?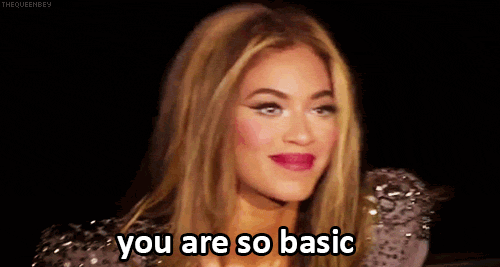 First, gworl, whereTF is your collage of selfies? I needed to see more than that one photo from a shoot in the prehistoric area where you looking like
Tamar Braxton
. Good fucking byyyyye. Secondly, who releases tracks on #Twitmusic? That shit won't play, download, or nuffin Jesus. Just error messages for it's life. Ever heard of Soundcloud bihhhh? Thirdly, you gotta stop rapping through the hurt. I get it. The comparisons got you
MADT
. But bitch now I'm
MADT
at these whack ass comebacks. Last but not least, dammit
WHYTF YOU NAME YOUR CHILD ROYAL REIGN
?!?
IDGAF
if that has nothing to do with the track. You mentioned her so so did I. Your baby's placenta was in the studio with your ass too and that's just nasty AF
Kimberly
...
You and
Remy
need to have a meeting of the "Ex-rap Goddesses Post Prison Club" and cry me a river. I see your tweets. Yeah you're trending because that shit was whack. But I feel you, ma. Any publicity is good publicity, huh?
Listen to this hot ass mess...
Natasha Marie
Follow @iamnatashamarie
Follow @iSocialite