"I'm tired of being desensitized to the murder of black men. I don't give a fuck if it's by the police or peers. This shit is not normal."
-

J. Cole

via Dreamvillain [read]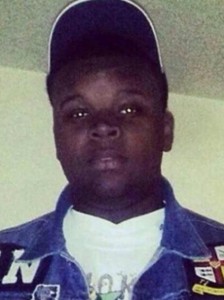 In his newest single,
"Be Free",
J. Cole
addresses the centralized issue behind the senseless slaughter of Michael Brown, a young unarmed teen set to begin his college career, shot by police in Ferguson, MO. It's definitely a horrific trend and growing epidemic where law enforcement (and random white citizens) shoot unarmed Blacks and the media aids in vilifying them in death. To make matters worse there is usually little to no repercussions for the
MURDERER
involved. With lyrics such as
All we wanna do is break the chains off/ All we wanna do is be free
and
no gun they make can kill my soul
you can literally hear the grief in both his tone and in the lyrics of this touching song.
The shooting of Michael Brown has sparked controversial and widespread discussion surrounding police authority and racial profiling. Yet again. He is just one person in a long line of people who have lost their lives due to the ignorance and blindness of others. Change is needed but change isn't going to happen anytime soon. They give us minor privileges to disguise the covert and sometimes OVERT racism that plagues us all and the sad fact is most of us are actually appeased by it. #STAYWOKE If you truly believe racism doesn't exist then I feel sorry for you. No amount of money or education can save you from your greatest hindrance: the color of your skin.


"No matter how u felt about black people look at this mother and look at this father and tell me as a human being you cannot feel empathy for them. How can u not feel sympathy for their pain and loss?"
-

Killer Mike

via Instagram [read]
Listen to the track below:
Natasha Marie
Follow @iamnatashamarie
Follow @iSocialite