Photo Courtesy of necolebitchie.com
Queen Ariana
has dropped another single leading up to the release of
"My Everything"
entitled
"Best Mistake"
. You all know I love
Le Queen
and I think her vocal chords are comprised of diamond encrusted golden rhinestones BUT this track put me to dammit sleep. This. Slow. Ass. Gahtdamn. Track. LORDT. This wasn't even a ballad it was a lullaby. Clearly amid the rumors that they're dating
Ariana
and
Big Sean
decided to tease us with a track that they were making love to #ButThatsNoneOfMyBusinessTho... *sips tea with Kermit*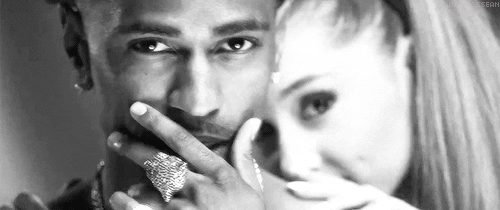 Ariana
take this damn track off your album. You didn't showcase your vocals at all. Like AT ALL. I'm disappointed. It lowkey reminded me of a
Sade
track and if you know me you know I have nothing but utter disdain for that woman's music. And who knows WTF
Big Sean
was babbling about...but keeping it all the way real it'll probably grow on me. Lol. All of
Ari's
music does. Which is why I write reviews after my first listen.
Listen to the track below:
Welp. If you pre-ordered the album like a good little
Arianator
then you're stuck with this track so enjoy...
Follow @iamnatashamarie
Follow @iSocialite